Worthy Causes - Please consider donating generously to these worthwhile organizations.


http://www.salvationarmyusa.org/
<![if !vml]>

<![endif]>
http://www.nothingbutnets.net/
http://www.savedarfur.org <![if !vml]>

<![endif]>
25,000 children die every day from preventable causes. We believe that number should be ZERO. Join us.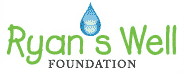 Ryan's vision is for every person in the world to have a simple necessity - clean water.
Learn how you can make a difference, so we can make Ryan's dream a reality!
http://www.ryanswell.ca/
<![if !vml]>

<![endif]>

Native Americans living on the rural and remote reservations of the Northern Plains struggle daily with isolation, limited employment opportunities, and a harsh and resource-poor environment. Poverty is all too common
and weighs most heavily on those who are most fragile — the elderly, children, and families.

Doctors Without Borders/Médecins Sans Frontières (MSF) is an international medical humanitarian organization
working in more than 60 countries to assist people whose survival is threatened by violence, neglect, or catastrophe.

http://doctorswithoutborders.org/
<![if !vml]>

<![endif]>


http://www.nrdcactionfund.org/wolfadjan08.pdf