Spring 2011 Class Photos
[click on photo for enlargement]
Please note: These photos only include students in Dr. Spevak's sections.
Names are given in order from left to right.
If you are misidentified, or your name misspelled, or you want your photo removed, please contact aspevak@po-box.esu.edu
Also, to those whose names I have forgotten, I apologize; please contact me with your name so I can apply it.
A&P II labs

Alina, Brie,Sheneika

Megan,.Ingwie,Brianna,Amanda

Nicole,Morgan,Ashley

Beth,Danielle,Ashley

Brian and Lauren

Brittany,Kiley,Kim

Shannon and ?

Chaunae and Katie

Chris and Brad

Chris and Joe

Christine,Amanda,Ashley

Faith,Erin,Lindsi

Gabe,Eric,Sam

Lauren and Michelle

Matt and Dan

Michael,Adam,_______

Rachael and_______

Rebecca,Justin,Kristin

Sarah and Lorissa

Sarah,Colin, Lorissa,Krystal

Shannon,Andrew,Mike

Shannon,Ron,Ryan

Steph,Jordan,Michael
Ecology labs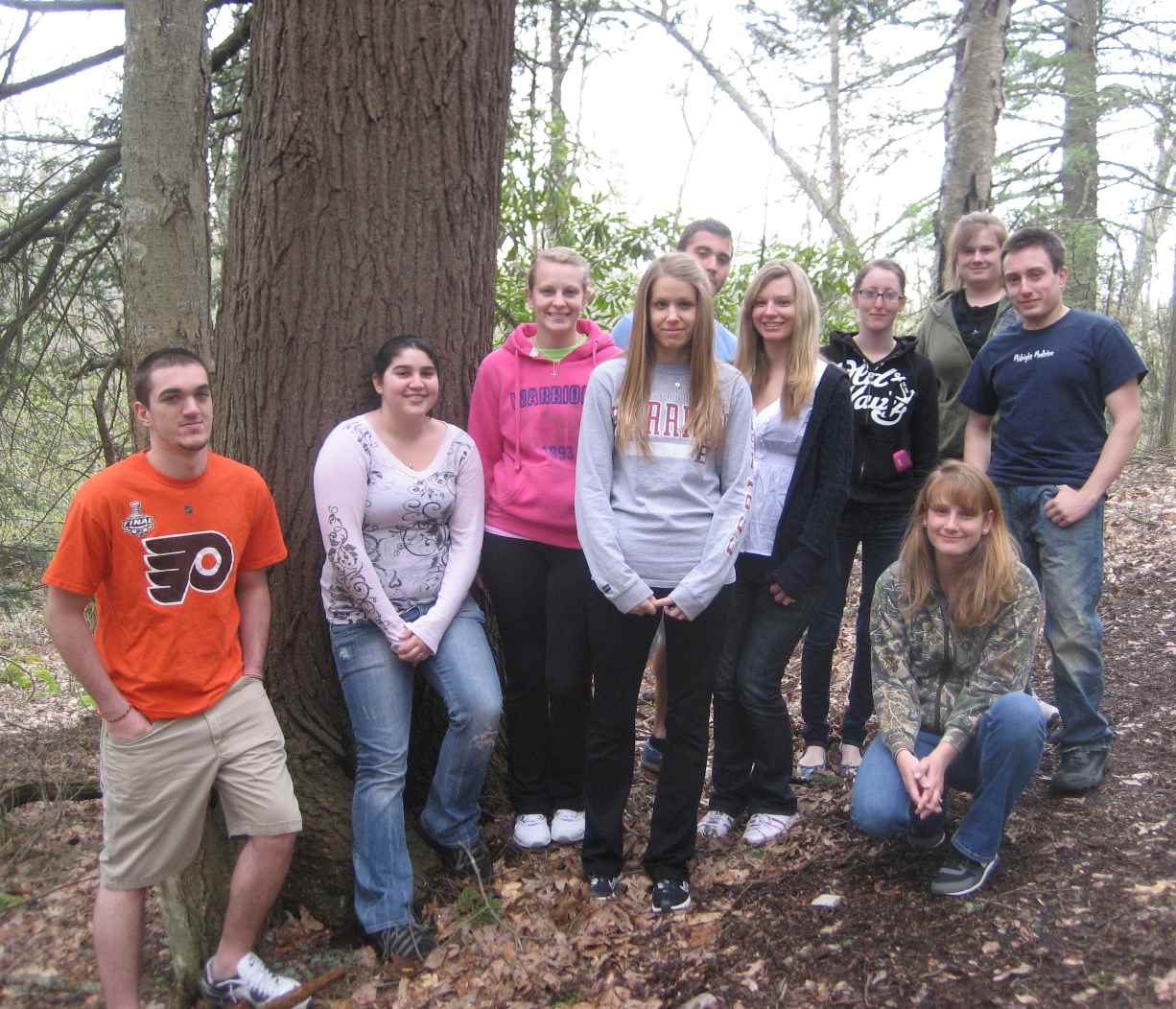 Friday morning Ecology lab by old growth hemlock tree,Tannersville Bog

l-r Jessica,Serena,Paige

l-r Jessica,Serena,Juliet,Kristina,Tara

Friday morning Ecology lab

Joe, Lindsi,John

Friday afternoon Ecology lab

Kasey reading sign by Cranberry Bog

Aakash,Sam,Niko

l-r Krista,Ryan,Chris,Michael,Kasey

Mical,Brandice,Sarah,Ashley

homeward bound