Famous Photographers
There are many great photographers that inspire us: Ansel Adams is one most people know.
Featured on this page is the work of those I most admire. More will be added with time.
Of course, there are many fine photographers - you only have to see the numerous photo websites on the Internet.

The ESU Biology department has its share of very talented photographers, including Dr. Terry Master (vertebrates,esp. birds), Dr.Tracy Whitford (invertebrates - scanning electron microphotography, etc.)
and others. -AMS
Featured this month: Marion Post Wolcott
Marion Post (June 7, 1910 - November 24, 1990), later Marion Post Wolcott, was a noted American photographer who worked for the Farm Security Administration during the Great Depression documenting poverty and deprivation.-Wikipedia

Migratory laborers outside of a "juke joint" during a slack season, Belle Glade, Florida. Photographed by Marion Post Wolcott for the U.S. Farm Security Administration in 1944.
Ansel Adams
<![if !vml]>

<![endif]>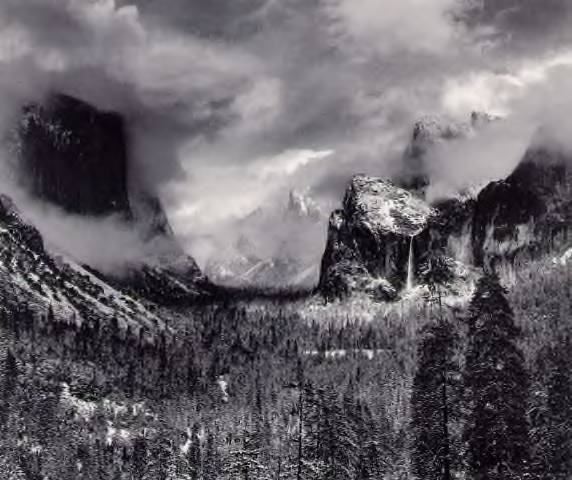 Ansel Adams
Clearing Winter Storm,
Yosemite National Park
1942 or earlier
ŠThe Trustees of the
Ansel Adams Publishing Rights Trust
www.masters-of-photography.com (worth visiting)