2016 Olympics in Rio Congratulations to great performances of U.S. athletes .
Medal count: 46 gold, 37 silver, 38 bronze - most of all countries competing.
Gold medals to mens' and womens' basketball teams; gold medals in mens' and womens' shot put.
And many, many more.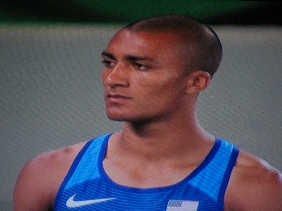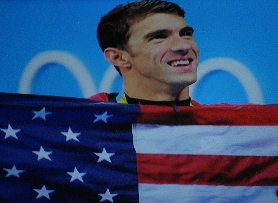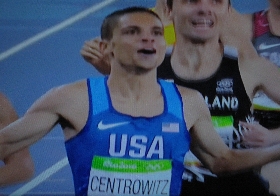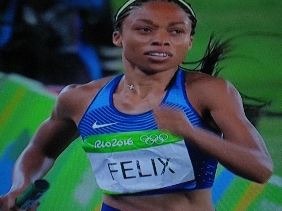 Ashton Eaton -Decathlon Gold Medal Michael Phelps- Swimming-most Gold Medals Katy Ledecky -Swimming-5 Gold Medals Mathew Centrowitz 1500M Gold Allyson Felix 6 Gold Medals-most for
World's Greatest Athlete twice 2016, 2012 in history-23 World records in some events First American to win event since 1908 any female athlete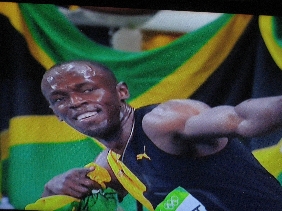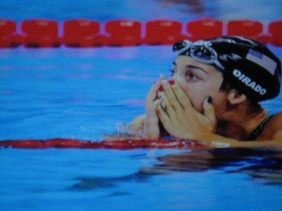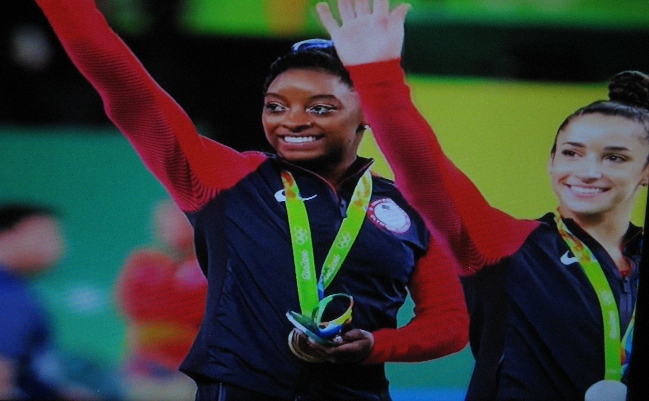 Usain Bolt Jamaica World's Fastest Man- Maya Dirado -Gold Medal in swimming Simone Biles and Aly Raisman-Gold and Silver in gymnastics
Gold for 100M and 200 M
in three consecutive Olympics
Adios, Rio. Thanks for a great Olympics.